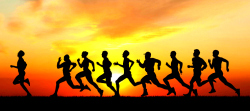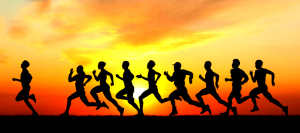 What is the current state of sports in India?
In the recent Asian games an athlete Sarita Devi had to refuse her bronze medal in an awards ceremony so that she is heard by the whole world including IOA and sports ministry.
IOC had banned IOA in 2012 because of  tarnished elections and electing a tainted secretary general.
Commonwealth Games in 2010 was conducted in Delhi and it was marred with lots of corruption and scandals.
Are we Indians not good at sport?
Of course not. It's being misproven by the talented sportspersons who had recently won lots of medals in the Asian games and successful sportswomen like Sania Mirza and Saina Nehwal. How did they manage to do it when the others can't do it? Almost all of them were supported by their family or friends in terms of training, economics, finding sponsors etc and were able to utilise their talents to achieve success at an international level.
Although this is quite positive for Indian sport, it still does not correlate to the population of India.  In the London Olympics 2012 we won 6 medals, and when data was calculated for number of medals to population we came out last. This link http://www.medalspercapita.com/#medals-per-capita:2012  provides you the information.
So why are we not successful in all sports? There are a lot of factors but the 2 things which stand out are Corruption and a lack of system to grow talent and provide opportunities.
Sports Associations
Let's look at the Sports associations in India. We have a lot of independent organisations like IOA, SAI, BCCI etc which come under the sports ministry. The IOC actually outlines rules that any country's governement should not interfere with their respective Olympic association which means the Indian government has little control over it. But that does not mean that the government can wipe their hands off and sit and watch sport being ruined in our country. They have control over that sort of abuse of power and have the right to clean up the system. But do we have a political will or Government will? If they do how can we change the system.
How to change the future?
These are some of the steps which will help to bring about a radical change to Indian sport.
1.     A complete overhaul of the system. Conduct a detailed investigation on how the money given by the sports ministry and IOC is used by the independent associations. This can be done by a team comprising retired Supreme Court judges and very specifically retired sports personalities and propose changes to the system. I hope this will focus very much on cutting red tape, bureaucracy, quota system etc.
2.      There are too many agencies who are unaccountable, system should be created where all of them are accountable. In simple terms these associations should be run by retired sports personalities and not politicians. Take a look at this webpage of British Olympic association (BOA) http://www.teamgb.com/boa-board, the board members are all previous Olympians or athletes who represented at the national level.
3.      The BOA also has an athletes commission which confers once every 2 months and listens to the athletes views and opinions, The link here http://www.teamgb.com/athletes-commission provides more information on this.  This is an amazing platform to listen to players views, get them involved in decision making and plan for future developments.
4.      Talent first, sport first, athlete first and then comes the association, ministry etc. The system should be designed to be fair for everybody and there should be policies and guidelines on player selections, participation in games etc. This takes away the insecurity about selection and the sports person can focus on their sport and abilities.
5.      Sports associations in India should learn from other associations in the world. It was very much noticed that Australia won more medals when they hosted Olympics and it was the same case with China and London. Although home support could be a major factor but all these countries devised a system to develop talent and become successful. We should learn from these countries and come up with a vision for Indian sport.
6.      BCCI is a very successful independent organisation in India. BCCI is now so powerful that ICC sometimes feels powerless in decision making. We don't need to go far to learn a better system, we can learn from BCCI.
7.      Successful Cricket players have all started their own academies and have taken up a role of developing talent and creating opportunities for the upcoming generation. It's something which other sports personalities should do as well to cultivate talent in other sports.
8.      The most important of all is attitude. The general public attitude towards sport should change and the security provided by the system and the academies should bring a positive change. The attitude from the media should change as well, media is all about cricket, there should be focus on other sports and especially encouraging younger generation to participate in other sports. Media should become a great marketing tool for young aspiring sports person who need sponsors and funds to further their career.
9.      The world has become a small place, we have foreign coaches and other support staff in cricket. We should follow that in other sports and learn from the experience of people who participated in sport at a global level.
The list above are some very basic changes to help revive the system but the most important change should be sports associations being led by sports persons and not politicians. I hope this will signify the start of a new era for Indian sport and wish that one day we will top the Olympics medal table.